This past weekend was one of the best weekends ever! It started Saturday morning when my children slept in for a change. Then after lunch we went to Wye Mountain for a beautiful afternoon in the Daffodils. On the way back home, we stopped by the store to pick up some Shrimp which we grilled for dinner.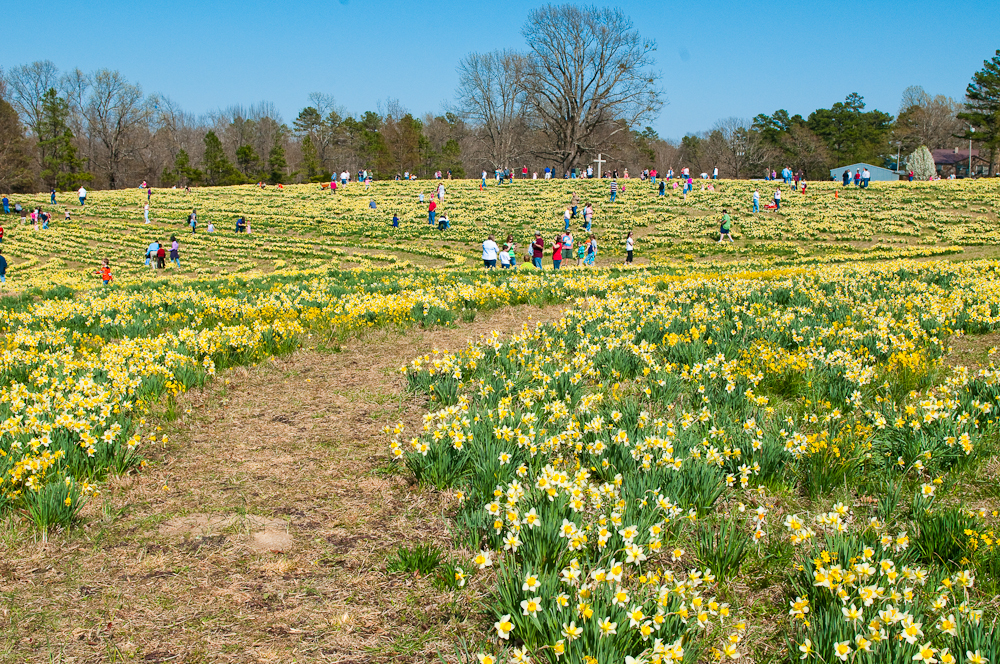 The weekend got even better on Sunday. We decided to go to my in-law's church Sunday morning in Russellville and then we took off after lunch at Whataburger to Lost Valley with not just our family, but also my in-laws, my sister and brother-in-law and my 3 nephews and my wife's Aunt and Uncle and their kids and grand kids. It was everyone's first time to Lost Valley (my third) and it was a magical experience. The drive up there was beautiful. The kids got to see a small herd of Elk in Boxley Valley and the water was running great through Lost Valley. Everyone had a great time!
After we left Lost Valley I wanted to make a quick run to Ponca to take a photo of the covered bridge with the waterfall under it.